I bought my first car last month, on June 15th to be precise! It's a Subaru Outback Premium 2020, fully loaded, in green metallic color.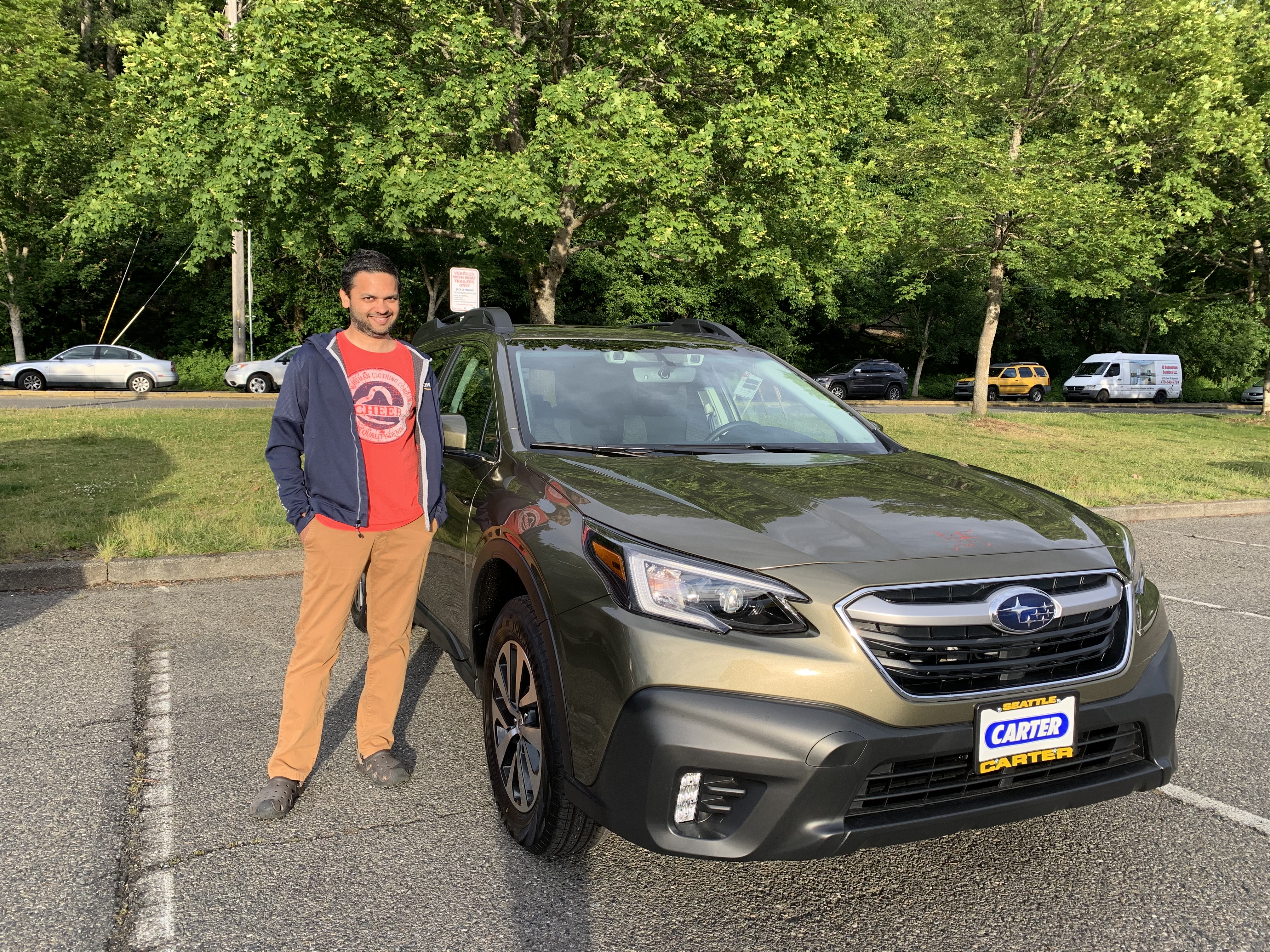 I spent little time on research this time. I decided to go with Subaru early on because of its insistence on safety before everything else. I initially wanted to buy a used car so as to save on depreciation costs. But when I learnt that there wasn't a substantial difference between used and new cars for Subaru, I was left to decide between Outback, Forester and Crosstrek.
At the end, I went with the Outback because it looks better than the other ones, with its sleek design, and has the right amount of space. After driving it for more than a month, I am glad I did.